Experienced trade show, event and public manifestation design and construction company - professional accounting and bookkeeping service
Lunik d.o.o. is Croatian exhibition stand contractor company established in Zagreb. It was formed in 1990 as legally responsible for two main divisions: Lunik trade show and public event design and construction service and Lunik professional accounting and bookkeeping department. Tendency to be the Client's quality service approach in the process of development and growth, made Lunik d.o.o. reliable and trustworthy partner with desirable and wealthy experience. Our service is recognized abroad.
Lunik d.o.o. mission statement is to improve quality through creativity.
Standard exhibition booth
Custom booths are planned and produced in flexible aluminium exhibition building systems of the highest quality. Standard exhibition booth project is based on the floor space, stand position in the exhibition hall and budget. Graphics and budget appropriate details make this booths look appealing and remarkable. Standard booth projects include all-inclusive solutions.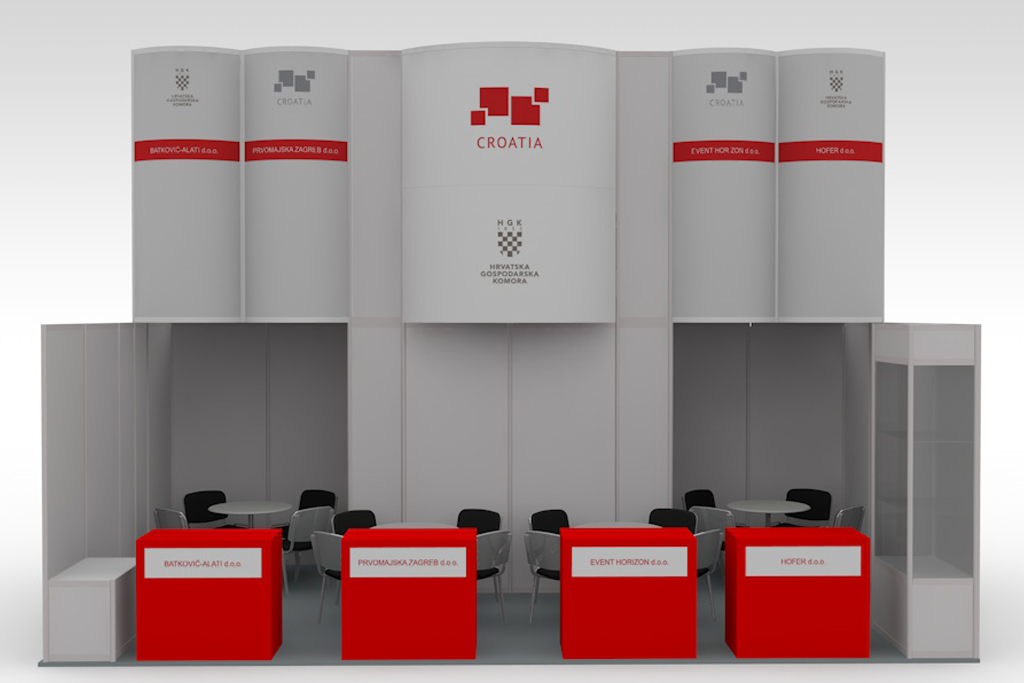 If Client wants to achieve exclusive appearance within the company's exhibition stand we create exceptional stand design. Premium booth has unique appearance as it is planned and built with tailor-made materials,
forms and furniture elements adjusted to specific brand and exhibition goals requirements. Lunik installation experts ensure that the final look is the same as finalized design. All solutions and constructions are based on aesthetics and functional demands.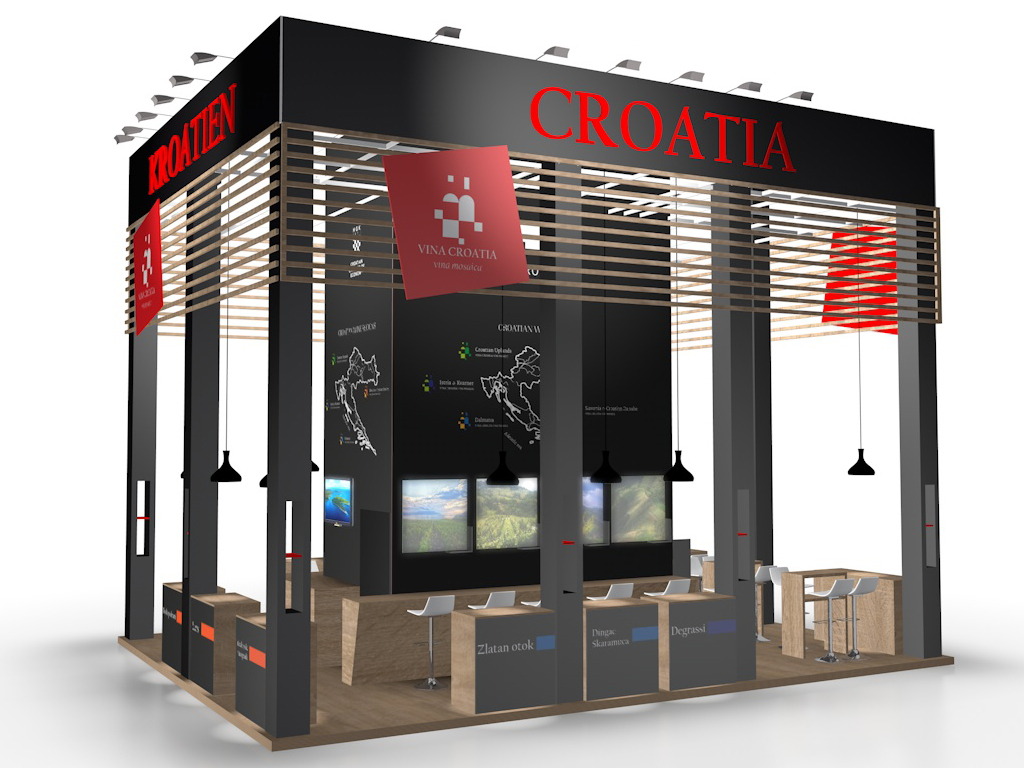 We provide event equipment for diverse event types and designed outcomes. From sketch to space installation, we help your event story becomes pleasant and memorable experience . Our experience counts participation in many beautiful, original, small or oversized events.  If you need idea, event plan or just event furnishing  – contact us freely!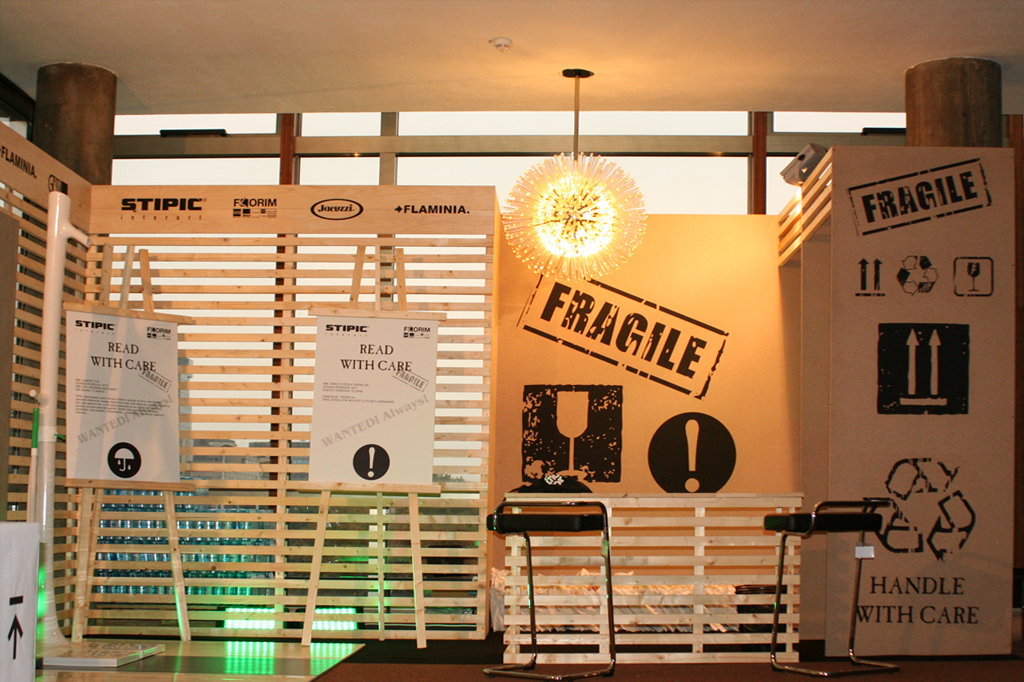 Lunik owns a high range of event furniture and accessories that can be rented separately by event organisation and production requests: conference chairs, bar stools, tables, counters, show-cases, partition walls, carpet, lighting and electricity stuffs.
Be free to contact us!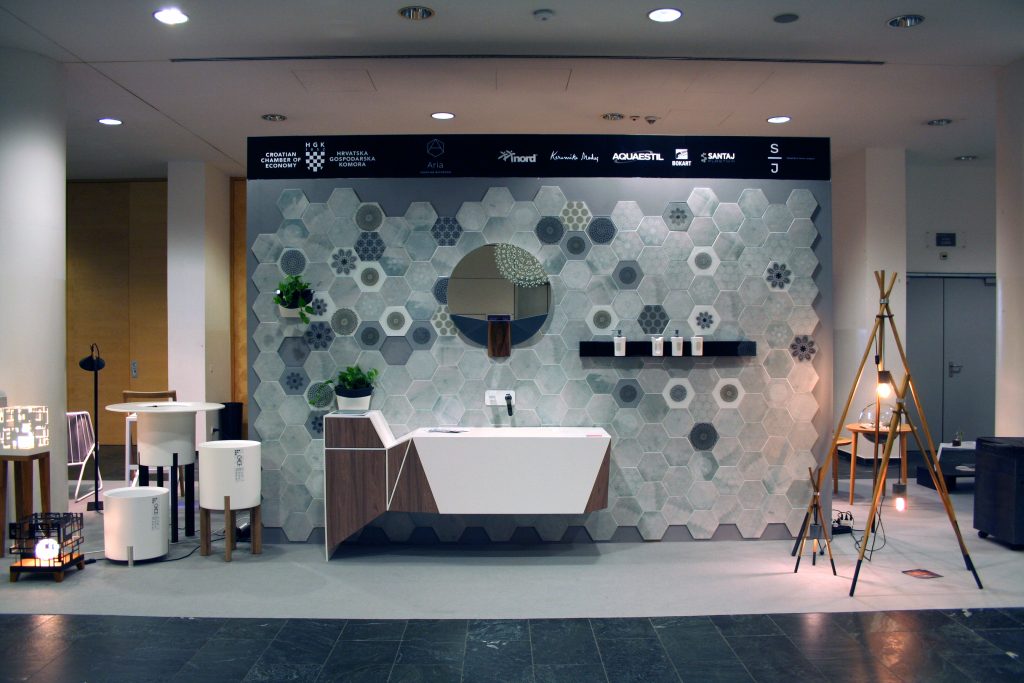 Lunik accounting and bookkeeping department provides many services: initial set up of accounting records, ledgers management, calculations and material accounting, documents preparation, VAT, CPT and TAX calculations, preparation and submission of statutory reports to governmental institutions.

Contact us and explore which accounting packet is the best service for your company.
Vitasovićeva poljana 11, 10000 Zagreb
TRADE SHOW:
dbukvich@lunik.hr
01/ 38 38 381
01/ 38 38 804
ACCOUNTING:
maja.prelec@lunik.hr
* office on the ground floor of the building